BSA Strategy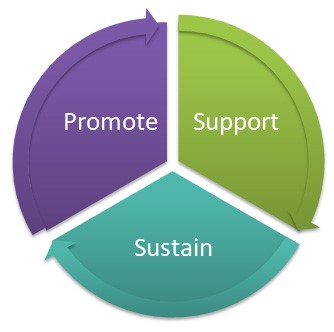 Core Values and Objectives
1. Promote sociology
Promote sociology as an academic discipline that aims to improve understanding of society and social processes through research, teaching and public engagement.

Encourage sociologists to take part in debates and make an impact on important societal issues, where appropriate.

Provide a strong and well-respected voice at relevant major policy and funding platforms in the UK.

Offer an effective and regular presence in the conventional media, in social media, and through an effective website, full of useful and current resources.

Develop strong and collaborative working partnerships with cognate national and international organizations and associations.
2. Support sociologists
Be the natural home of researchers and teachers of sociology in the UK and the first port of call for anyone seeking advice or information about sociology in the UK.

Provide information about the discipline of sociology in the UK and useful and current resources for both members and external users.

Offer a broad programme of events, including high-profile public events.

Strengthen links with schools and colleges and sociologists outside of academia.

Support sociologists at all stages of the career spectrum (with particular focus on early careers in the period 2017-2019).
3. Sustain the British Sociological Association
Act as

the UK's national subject association for the discipline of sociology.

Develop the range and quality of publications.

Diversify financial resources.

Maintain effective, stable and motivated staff, trustees and volunteers.
Strategic priorities 2017-2019
Increase number of academic sociologists in membership

Increase number of Heads and Professors of Sociology in membership

Broaden membership base further beyond academia

Develop and implement database of sociologists to champion sociology

Develop regional mentoring cafes for early career researchers

Develop and implement strategy to address diversity within BSA

Develop public engagement initiatives including social media

Develop the journals

Explore property purchase to house the BSA office

Promote and facilitate legacies and donations